Seating in the Sambodromo is divided in to 5 classes depending on the services it offers. Rio Carnival tickets can be bought depending on the budget you have. The Grandstands are a place in the cement and are the most affordable. The allocated seating area has numbered seats while the open boxes offer seating for 6 with a coffee table. The luxury suites are the most expensive and are ideal for groups of 12 or more. The Rio Carnival tickets for this section include a dinner buffet, drinks, personal waiter and security.
Types of Parade Tickets
The first thing you should consider is the types of tickets you would like to buy. There are five options: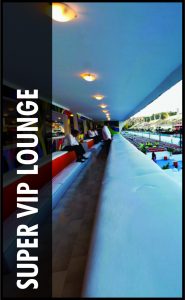 GRANDSTANDS

Other names: Arquibancadas, Bleachers, Grandstans Seats. The biggest seller. Great view from top where most of brazilian prefer to wach the parade. Very affordable and exciting place to be. Sectors in the beginning or end of sambadrome are cheaper than the ones in the middle because you can see the parade coming and going away.

FRONT BOXES

Other names: Open Boxes, Frisas. Frisas are considered the best seats for the ones who just care about seeing the parade. They do not have any service included but they are very close to the parade and the seats are numbered. Row A is just beside the avenue, and row B, C and D has a step higher than the other row so people can have a great view at any row.

ALLOCATED CHAIRS

Numbered Chairs, Cadeiras de Pista, Assigned Chairs. The allocated chairs are only located at sector 12 or 13 (end part of sambadrome). They are more affordable than open box and people like them because they are numbered seats. In front of the 2 firsts roes of the allocated chairs you will find open boxes for sector 12/13.

LUXURY SUITES

Other names: Covered Suites, Camarotes, Private Suites. The traditional camarotes are locates in the first or second floor of sambadrome. 1rst floor are up to 15 persons and 2nd floor are up to 18 people with balcony. You can buy a single ticket and share the place with other customers or buy the whole box for your family/ group of friend or company. They are more indicated for people who wants VIP services with privacy.

SUPER LOUNGE VIP BOX

Other names: Super VIP Lounges Covered Suites, Super Camarotes The Super camarotes are huge areas for over 600 hundred people usually has 2 floors and offers All-Inclusive Services (VIP Buffet, Transfer in/Out, Open Bar)  and many atractions such as Spa, Make up Beauty center, Live shows in the breaks and Djs. All Super Camarotes has an area in the first floor called "Lounges" where you can see the samba parade very close to the avenue (where it suppose to be the open boxes). Super VIP Lounges Covered boxs are really fun and great experience. Ticket Rio offer the follows Super Camarotes: Folia Tropical, Global Executive e Super Sapucai.